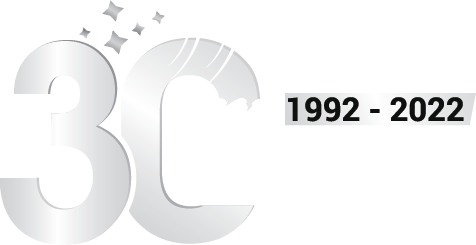 CEMS-Global News
Inauguration Ceremony of 15th Dhaka International Yarn & Fabric Show-2019
A- A A+
After the overwhelming response to the previous editions, CEMS-Global (Conference & Exhibition Management Services Ltd) and The Sub-Council of Textile Industry (CCPIT TEX), China had once again partnered to organize the ''15th Dhaka International Yarn & Fabric Show-2019'' (Winter Edition). This year's Expo took place along with two concurrent exhibitions titled ''3rd Dhaka Int'l Denim Show 2019'' – Winter Edition and ''35th Dye+Chem Bangladesh 2019 International Expo'' - Winter Edition from 23 to 26 January-2019 at International Convention City (ICCB) in Kuril, Dhaka, Bangladesh.
Honorable Minister, Ministry of Commerce, Government of the People's Republic of Bangladesh Mr. Tipu Munshi MP inaugurated the event as chief guest. Also present as special guests were Mr. Md. Shafiul Islam (Mohiuddin), President, Federation of Bangladesh Chambers of Commerce and Industry (FBCCI); Mr. Md. Siddiqur Rahman, President, Bangladesh Garment Manufacturers & Exporters Association (BGMEA); Mr. Mansoor Ahmed, First Vice President, Bangladesh Knitwear Manufacturers & Exporters Association (BKMEA); Mr. Md. Atiqul Islam, President, Centre of Excellence for Bangladesh Apparel Industry (CEBAI), Mr. Shen Zhen, Director, The Sub-Council of Textile Industry CCPIT (CCPIT TEX) and Ms. Meherun N. Islam, President & Group Managing Director, CEMS Global along with other distinguished guests.
The Exhibitions' Media Partners were: Daily Star, Samakal; Magazine partners: Textile Today, Textile Focus, Fintech; Broadcasting partner: Independent TV; Radio Partner: Radio Today; Media Monitoring Partner: Ryans Archives Ltd.