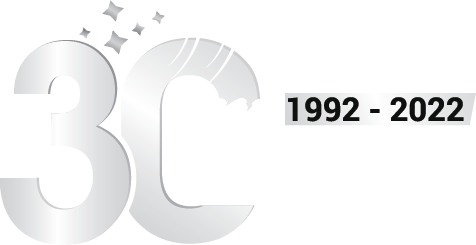 CEMS-Global News
Inauguration Ceremony of 12th Colombo Int'l Yarn & Fabric Show 2019
A- A A+
CEMS-Global USA's 3 comprehensive International Exhibitions focused to the entire Textile & Garment sector of Sri Lanka celebrate their 10th Anniversary in Sri Lanka this year and kicked off at SLECC in names of : `10th Textech Sri Lanka 2019 International Expo' – An International Exhibition on Textile Garment Technology & Machinery along with concurrent exhibitions – ''36th Dye+Chem Sri Lanka 2019 Int'l Expo'' – An Int'l Exhibition on Dyes and Fine & Specialty Chemicals and `'12th Colombo Int'l Yarn & Fabric Show 2019'', at Sri Lanka Exhibition & Convention Centre (SLECC), Colombo. The Exhibitions ran through 7th – 9th March 2019.
CEMS-Global USA launched its operations in Sri Lanka as CEMS Lanka in 2009 immediately after the Civil war was over. CEMS-Global was the first company to enter Sri Lanka after that and to have launched its most important International Trade Exhibitions for the Trade & Industry of Sri Lanka in 2010 with a vision to further expand into the fast booming Sri Lankan Industry sector and bringing most reputed International Manufacturers and Suppliers through its Exhibitions to Sri Lanka. CEMS Lanka this year celebrates its 10th Anniversary of its operations and exhibitions in Sri Lanka.
Since 2009, CEMS-Global USA and CEMS Lanka have partnered with important business associations of Sri Lanka and have been successfully creating important Business to Business platforms in form of Trade Shows for the benefit of Sri Lanka.
With over 175 International manufacturers and suppliers from 12 countries, the `10th Textech Sri Lanka 2019 International Expo' was targeted not only to the Textile & Apparel sector but also to the entire Manufacturing sector of Sri Lanka with its concurrent exhibitions showcasing Textile & Garment machinery, Yarn, Fabric, Trims, Accessories, Dyestuff and Fine & Specialty Chemicals.