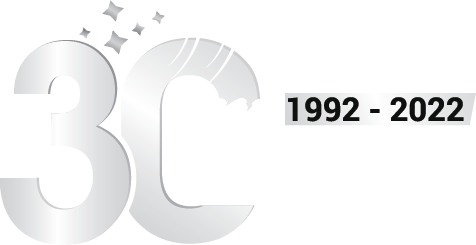 CEMS-Global News
CEMS-Global and CEMS Lanka sign MOU with Chamber of Construction Industry Sri Lanka (CCI-SL) for future 'Build SL Housing & Construction Expo'
A- A A+
At a ceremony held on August 6, 2019 at Galadari Hotel in Colombo, a MOU was signed between CEMS-Global, CEMS Lanka and Chamber of Construction Industry Sri Lanka (CCI-SL) for organizing the future Build SL Housing & Construction Expo.
Signatories from CCI-SL were Engr. Maj Ranjith Gunatilleke, President of CCI; Arct. Jayantha Perera, President Elect of CCI, Eng. Nissanka N. Wijeratne, Secretary General / CEO of CCI; and from CEMS-Global were Mr. Ejaz Sarwar, Country Director of CEMS Lanka and Mr. S. S. Sarwar, Group CEO of CEMS-Global USA.
CCI-SL has been organizing the Build SL - Housing & Construction Expo for the last 16 years, with the objective of providing a platform to the construction industry stakeholders to display their products, services, new technologies and capabilities to the potential customers and general public. In addition this Expo has been highlighting the latest development projects undertaken in the country with an insight towards the plans for building a new Sri Lanka.
The Chamber of Construction Industry Sri Lanka (CCI) was established in 2001 and later incorporated in 2003 as a company limited by guarantee with 7 founding member Institutions and Associations. At present 12 professional institutions, associations and in addition over three hundred corporate and statutory members represent the construction industry in this Chamber. The growing conviction that the capacity of the Construction Industry which has great potential to stimulate economic growth had not been properly harnessed largely contributed to the formation of this apex representative body.
CCI is now positioned as the "Main Voice" on issues affecting the Construction Industry and is committed to protecting and promoting the construction industry. We endeavor to mediate wherever possible on issues faced by our members. It also acts as a facilitator of investments on development projects on Public- Private Partnership (PPP) model.
Conference & Exhibition Management Services Ltd. - USA' [CEMS-Global USA] is a Multinational Exhibition Organizer since 1992 and having its operations across 4 continents of the world.
CEMS-Global forayed into Sri Lanka immediately after the end of the civil war in 2009 as `CEMS Lanka (Pvt) Ltd.'. Since then CEMS-Global and CEMS Lanka have been giving all its efforts and held important Trade Shows for the Textile & Apparel Industry, Logistics and Shipping and Power & Energy. CEMS-Global and CEMS Lanka have partnered with important business associations of Sri Lanka and have been successfully creating important Business to Business platforms in form of Trade Shows for the benefit of the trade and industry of Sri Lanka. This MOU with CCI – SL is also a part of CEMS-Global and CEMS Lanka's efforts to further strengthen its strategic alliances in Sri Lanka.
CEMS-Global's 40 Trade shows per annum in highly potential and developing countries of the world across 4 continents have benefited hundreds of thousands of Manufacturers, Several Industries and boosted Trade & Development in many countries.
CEMS-Global strongly supports and feels that Strategic alliances have become increasingly popular in today's world business dynamics to achieve a more effective and resourceful market place. Such mutual arrangements help both organizations in achieving their ambitions & objectives through cooperation rather than competition. The Global Trade Show Industry is now looking at Alliances and Joint-ventures to tap onto further expanding their businesses into newer markets.
With this inking of an MOU between Chamber of Construction Industry Sri Lanka (CCI – SL) and CEMS Lanka, it will further boost the Build SL Housing & Construction Expo's presence in the International arena and also International participation in this apex show making it the most important and largest exhibition of the entire Construction Industry of Sri Lanka.